Ultra Tec VL
VL is a new member in the family of faceting machines from Ultra Tec. It has a simpler design of the mast but will give you the same precision as the V5 but at a lower price. This machine is suitable for the new cutter as well as the experienced pro.



You can get the V5 with the mast to the right (picture) or to the left (it don't have anything to do with you being right or left handed, but just a matter of taste).

Base (110/220 VAC)
Mast
96 index gear
Driptank
Transfer fixture
45° table adapter
12 dops (4, 5, 6, 8 mm F,V,C)
Wrenches
Drain hose
Owners manual
Analog dial with dial indicator or DAD -Digital dial
Price ex works Santa Ana, California
VL analog: 3 890 USD
VL digital: 4 490 USD
Approx. cost for shipping: 600 USD
This price don't include taxes and import fees. The machine is shipped directly home to you from Ultra Tec. Payment by credit card or PayPal direct to Ultra Tec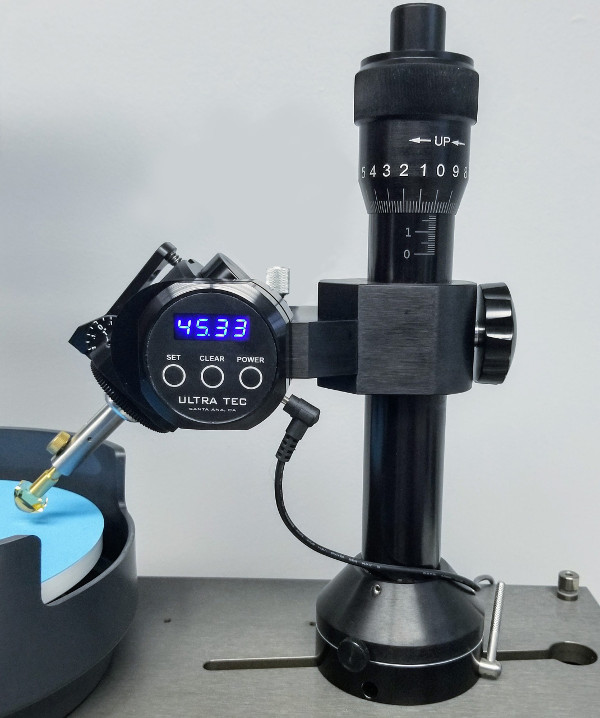 Contakt me for more information.
Here's a link to Ultra Tec: http://www.ultratec-facet.com/
---
There are no products to list in this category.