Diastik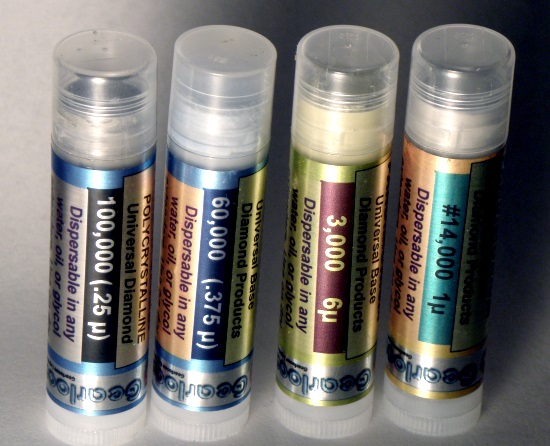 Diastik Pandimonium™ is the perfect product for cutting, prepolish and polish with diamond grit. It contains the very best type of diamond crystals for gemstone cutting in optimal concentration in a wax soluble in both water and oil. And it comes in a convenient stick package that results in a low amount of soil and waste.
The Pandemonium stick is made as four different types:
Cutting - for cutting the facets. Ultra sharp monocrystalline diamonds with high toughness that doesn't break down to smaller particles so fast.
Mono - for polish and prepolish. Monocrystalline diamonds with very uniform size and shape that gives the best finish.
Poly - for polish and prepolish. Polycrystalline diamonds that breaks down easier to expose new sharp edges for quick and effective cutting action.
Active-8 - for prepolish. Monocrystalline activated diamonds that cuts faster without breaking down and have a uniform size and shape.
---
Showing 1 to 4 of 4 (1 Pages)